As some of you might have noticed, Paragraphs and Pages recently got revamped with a whole new look. A few friends and I decided to revive our blogs together, and part of the process has been making our old blogs fit our style now or by making new blogs entirely. I've decided to move from my super minimalist old style to this (still minimalist) grey and white space aesthetic! In order to celebrate our new styles, the six of us has decided to recommend books based off these new aesthetics!
Janel, who has moved to a starry, pastel theme has 5 romances written in the stars.
Linaria has gone with a floral aesthetic, and recommends her top five books that use a lot of plant fiber (aka large book bois).
Jaye has chosen a starry, pastel theme, and recommends 5 reads that are out of this world.
Sam, who has gone for a dark, witchy vibe with her new blog theme, recommends her top 5 Witchy novels.
Becca, whose theme is tied around toast and bread (like her name, toastiebooks!), has a list of 5 bread-based recommendations.
And I am recommending 5 books based off my 5 favorite planets based on my own new, starry theme!
Mercury: A Novella
In her new novella, Sunday Times best-selling author Becky Chambers imagines a future in which, instead of terraforming planets to sustain human life, explorers of the solar system instead transform themselves.
Ariadne is one such explorer. As an astronaut on an extrasolar research vessel, she and her fellow crewmates sleep between worlds and wake up each time with different features. Her experience is one of fluid body and stable mind and of a unique perspective on the passage of time. Back on Earth, society changes dramatically from decade to decade, as it always does.
Ariadne may awaken to find that support for space exploration back home has waned, or that her country of birth no longer exists, or that a cult has arisen around their cosmic findings, only to dissolve once more by the next waking. But the moods of Earth have little bearing on their mission: to explore, to study, and to send their learnings home.
Carrying all the trademarks of her other beloved works, including brilliant writing, fantastic world-building and exceptional, diverse characters, Becky's first audiobook outside of the Wayfarers series is sure to capture the imagination of listeners all over the world.
---
Mercury is the smallest planet in the solar system, and what better way to represent that than by talking about novellas? I honestly don't read that many novellas, but I've read quite a few lately that I've quite enjoyed! I listened to To Be Taught If Fortunate by Becky Chambers back in December 2019, and it hasn't quite left my mind yet! I love Chambers' sci-fi so much, and the shorter length didn't impact that all for me. This novella is still in depth and powerful despite its shorter length, and I highly recommend it!
Mars: A Book About War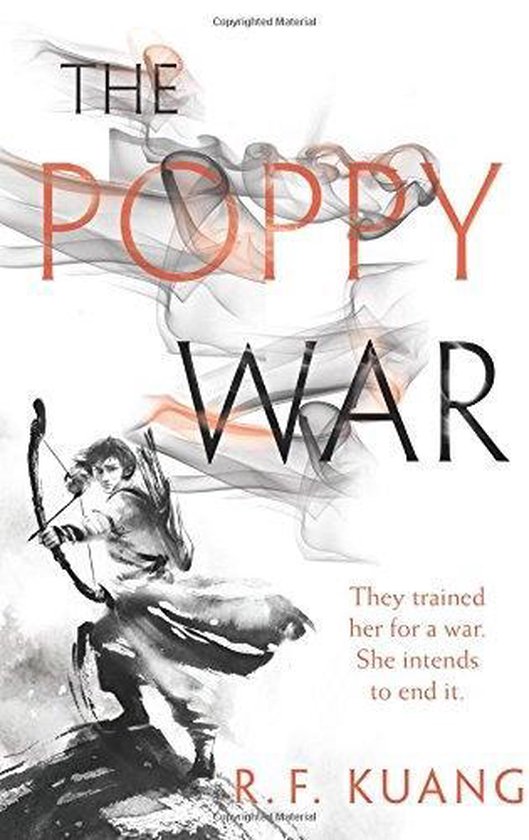 When Rin aced the Keju—the Empire-wide test to find the most talented youth to learn at the Academies—it was a shock to everyone: to the test officials, who couldn't believe a war orphan from Rooster Province could pass without cheating; to Rin's guardians, who believed they'd finally be able to marry her off and further their criminal enterprise; and to Rin herself, who realized she was finally free of the servitude and despair that had made up her daily existence. That she got into Sinegard—the most elite military school in Nikan—was even more surprising.

But surprises aren't always good.

Because being a dark-skinned peasant girl from the south is not an easy thing at Sinegard. Targeted from the outset by rival classmates for her color, poverty, and gender, Rin discovers she possesses a lethal, unearthly power—an aptitude for the nearly-mythical art of shamanism. Exploring the depths of her gift with the help of a seemingly insane teacher and psychoactive substances, Rin learns that gods long thought dead are very much alive—and that mastering control over those powers could mean more than just surviving school.

For while the Nikara Empire is at peace, the Federation of Mugen still lurks across a narrow sea. The militarily advanced Federation occupied Nikan for decades after the First Poppy War, and only barely lost the continent in the Second. And while most of the people are complacent to go about their lives, a few are aware that a Third Poppy War is just a spark away…

Rin's shamanic powers may be the only way to save her people. But as she finds out more about the god that has chosen her, the vengeful Phoenix, she fears that winning the war may cost her humanity… and that it may already be too late.
---
I chose to match up Mars with a prompt about war based on the Roman god that the planet is named afters, the god of war. I don't read many books about real war, but I do read plenty of books about fictional ones (both in fantasy and sci-fi!) and wanted to take this space to talk about one of my favorite books AND series, The Poppy War by R.F. Kuang. I've recently been rereading this series from the beginning, and am now in the middle of The Burning God, and this series somehow gets better with every book! Not many series are so consistently fantastic, so I know I'll be thinking about and rereading this series for years to comes. (Keep in mind that this book has a lot of trigger warnings, so if you're planning on picking this series up, make sure to check those!)
Saturn: A Book That Takes A Lot Of Time
Bound by blood.
Tempted by desire.
Unleashed by destiny.
Bryce Quinlan had the perfect life—working hard all day and partying all night—until a demon murdered her closest friends, leaving her bereft, wounded, and alone. When the accused is behind bars but the crimes start up again, Bryce finds herself at the heart of the investigation. She'll do whatever it takes to avenge their deaths.
Hunt Athalar is a notorious Fallen angel, now enslaved to the Archangels he once attempted to overthrow. His brutal skills and incredible strength have been set to one purpose—to assassinate his boss's enemies, no questions asked. But with a demon wreaking havoc in the city, he's offered an irresistible deal: help Bryce find the murderer, and his freedom will be within reach.
As Bryce and Hunt dig deep into Crescent City's underbelly, they discover a dark power that threatens everything and everyone they hold dear, and they find, in each other, a blazing passion—one that could set them both free, if they'd only let it.
With unforgettable characters, sizzling romance, and page-turning suspense, this richly inventive new fantasy series by #1 New York Times bestselling author Sarah J. Maas delves into the heartache of loss, the price of freedom—and the power of love.
---
Saturn is both 9 times bigger than the Earth (and thus representative of thicc books) and named after the Roman god of agriculture and wealth and time (after being conflated with the Greek Titan Cronus), so I thought basing the prompt over a book that takes a lot of time (and is also then big) would be fitting! My recommendation for this planet is a recent release AND read, and one that definitely surprised me. House of Earth and Blood by Sarah J. Maas is the definition of a big book, clocking in at just over 800 pages. I've generally enjoyed Maas's books (less so in recent years), but wasn't expecting much from this one, admittedly. Urban fantasy isn't often my jam, but this book blew me away with it's world building, plotting, and character growth! Even if you haven't been impressed with Maas's recent works, or you aren't a big fan of urban fantasy, I'd still recommend giving this one a try!
Neptune: A Book Set Far Away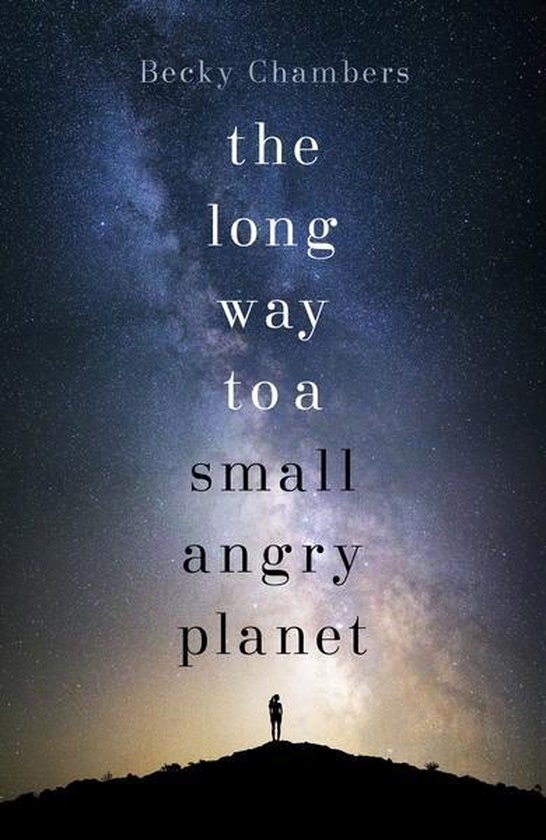 Follow a motley crew on an exciting journey through space-and one adventurous young explorer who discovers the meaning of family in the far reaches of the universe-in this light-hearted debut space opera from a rising sci-fi star.
Rosemary Harper doesn't expect much when she joins the crew of the aging Wayfarer. While the patched-up ship has seen better days, it offers her a bed, a chance to explore the far-off corners of the galaxy, and most importantly, some distance from her past. An introspective young woman who learned early to keep to herself, she's never met anyone remotely like the ship's diverse crew, including Sissix, the exotic reptilian pilot, chatty engineers Kizzy and Jenks who keep the ship running, and Ashby, their noble captain.
Life aboard the Wayfarer is chaotic and crazy—exactly what Rosemary wants. It's also about to get extremely dangerous when the crew is offered the job of a lifetime. Tunneling wormholes through space to a distant planet is definitely lucrative and will keep them comfortable for years. But risking her life wasn't part of the plan. In the far reaches of deep space, the tiny Wayfarer crew will confront a host of unexpected mishaps and thrilling adventures that force them to depend on each other. To survive, Rosemary's got to learn how to rely on this assortment of oddballs—an experience that teaches her about love and trust, and that having a family isn't necessarily the worst thing in the universe.
---
Neptune is the farthest (official) planet from Earth, and therefore the prompt is based around a book that is also set far away. Science fiction has to be one of my favorite genres, especially when set in space and travelling to distant planets and worlds. The Long Way to a Small, Angry Planet by Becky Chambers (and other books in the series) are seriously some of my favorite science-fiction books. I love how Chambers explores the future of the human race as well as focuses on all the other alien species that humans have found in their exploration of space as well. This series is so diverse (in race, identity, and species), and I feel like it shows an accurate depiction of what space would be like if we found and connected with other species across the universe. Chambers imagines aliens that aren't just humans with modifications, and she subverts other stereotypes about aliens as well. She builds worlds rich with culture and life, and her series allows us to explore many of them. I also really enjoyed the audiobooks of this series so far, and had such a relaxing experience listening to all of these!
Pluto: A Book That's Underhyped/Ignored
Petty criminal Zara Cole has a painful past that's made her stronger than most, which is why she chose life in New Detroit instead of moving with her family to Mars. In her eyes, living inside a dome isn't much better than a prison cell.
Still, when Zara commits a crime that has her running scared, jail might be exactly where she's headed. Instead Zara is recruited into the Honors, an elite team of humans selected by the Leviathan—a race of sentient alien ships—to explore the outer reaches of the universe as their passengers.
Zara seizes the chance to flee Earth's dangers, but when she meets Nadim, the alien ship she's assigned, Zara starts to feel at home for the first time. But nothing could have prepared her for the dark, ominous truths that lurk behind the alluring glitter of starlight.
---
While Pluto is far from underhyped (almost everyone loves and pities this underdog 'planet'), it has been pushed aside from the planet classification. In this sense, I thought this would be a good prompt to hype some books that are also pushed aside and ignored, as I have quite a few favorites that could definitely use some more reads! One of these series is The Honors series by Rachel Caine and Ann Aguirre, which starts with Honor Among Thieves. I love this series for a lot of the same reasons as Becky Chambers books: diverse characters, rich worlds, and aliens that are unique and layered in their creation. Like Chambers, Caine and Aguirre fill their universe with a large variety of life-forms, all differing from humans. Unlike Chambers' books however, The Honors is filled with a lot more action and on-page romance (including one of my favorite in a sci-fi series!). This series also has such an amazing cast of characters, and I can easily say I love them all. I've loved this series since I picked up the first book shortly after release, and it definitely deserves more readers!